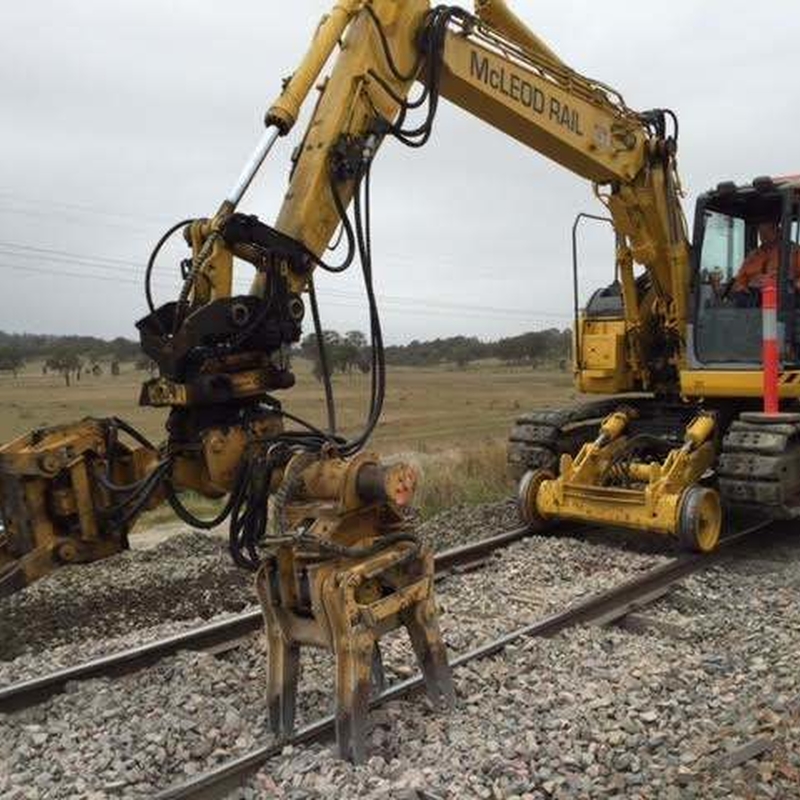 HI RAIL EXCAVATORS
Category

Excavators

Make

Komatsu

Model

PC138-RR

Price

$85,000 excluding GST
After many years of reliable service, we are disposing of three Komatsu PC138-RRs with the serial numbers 4653, 5213, 5234 all fitted with Engcon rotating heads and height restrictors. These excavators are ex Hydrex in the UK. They can operate on both standard gauge and broad gauge networks and are currently certified to operate on a number of networks including ARTC, MTM and V/Line. For sale at $85,000 each excluding GST – the price of a hi rail conversion. And the excavator is thrown in for free!
Tags: hi-rail, high rail, high-rail, road-rail, and road rail for sale.
For more information on this item please email admin@mcleodrail.com.au or phone (03) 9687 3955 and ask for "Plant Sales".