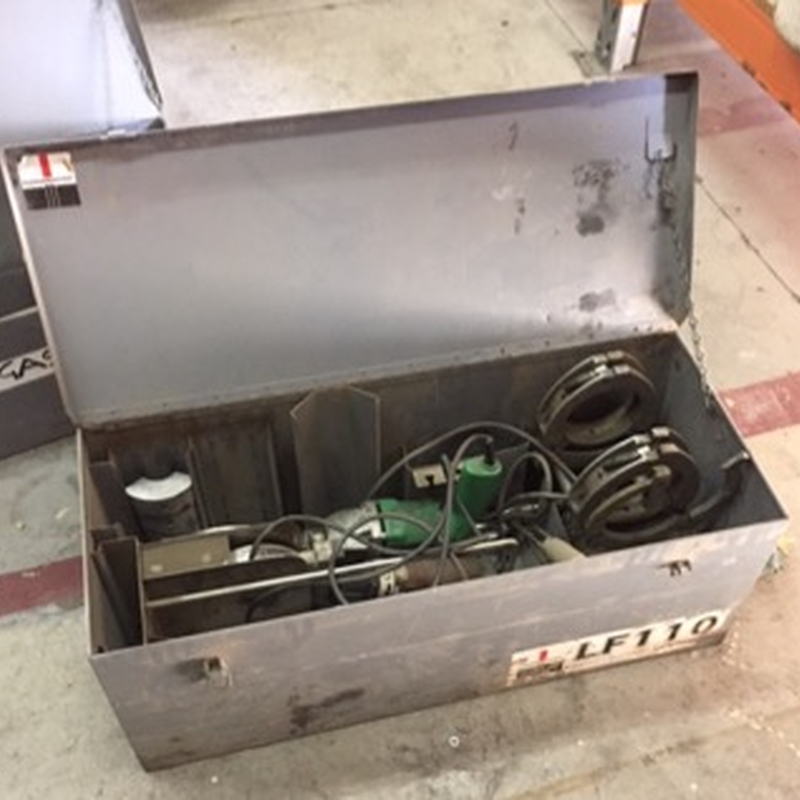 *SOLD* GAS PIPE JOINER LF110
Category

Tools & Equipment

Make

Fusion Master

Model

lf110

Price

$2450
SOLD
Suitable for welding pipe/fittings from 32mm to 110mm.
Weld pressure applied by simple "Torque" type hand lever (non-hydraulic).
Tools are compact for use in narrow trenches.
Pipe and fittings clamps are removable and/or interchangeable for ultimate flexibility.
Joints rapidly prepared with the powerful electric facer.
Self aligning facer always produces parallel pipe faces.
Purpose designed heater provides controllable, uniform surface temperature.
Short set up time. Heater reaches working temperature within 10 minutes.
Quick change non-stick heater surfaces cuts lost time repairing damage in the field.
These robust tools are tough and reliable in harsh field conditions, with little maintenance required.
Can also be supplied with reducing liners for rural or gas pipe standards.
Component Data
Butt Machine: 260L x 250W x 350High (mm)
Main clamp bore: 110mm
Heater plate: 120mm effective heating diameter, 750 watt, 240 volt
Facer: 700watt, 240 volt; one blade per side
Pipe clamp liners: 32-90mm: 6 pieces per pipe size
Fittings clamp liners: 32-90mm: 3 pieces per pipe size
Heater/facer stand
Accessory case: 760L x 310W x 295High(mm) (volume 0.07m3)
Accessory case: fully loaded with all accessories
(Minimum recommended portable generator capacity for field use is 2kva, 240v, single phase)
Tags: pipe joiner, gas, fusion master
For more information on this item please email admin@mcleodrail.com.au or phone (03) 9687 3955 and ask for "Plant Sales".